MeetUp - Building Wealth through RE Investing
Upcoming Events:
***NEW VENUE***
When

: Thursday, July 28th at 6pm
Where:

Vue 17 - 1034 S Brentwood Blvd
What:

Mastering Section 8 With Jennifer Donley!
June Recap & Highlights
Jonathan Rankin - Core Properties Managing Partner
Julie and Jen are title experts and really brought their A-game
Jonathan spilled his knowledge on the current rental market as well as our strategies and exits we use, where you're getting your rental data, and broke down some case studies.
He also highlighted and reminded us all why we even buy rentals.
As he wrapped up, he introduced Section 8 properties because we are having the queen of Section 8 speaking in July!
Thank you Jonathan!!!
THANK YOU TO OUR SPONSORS!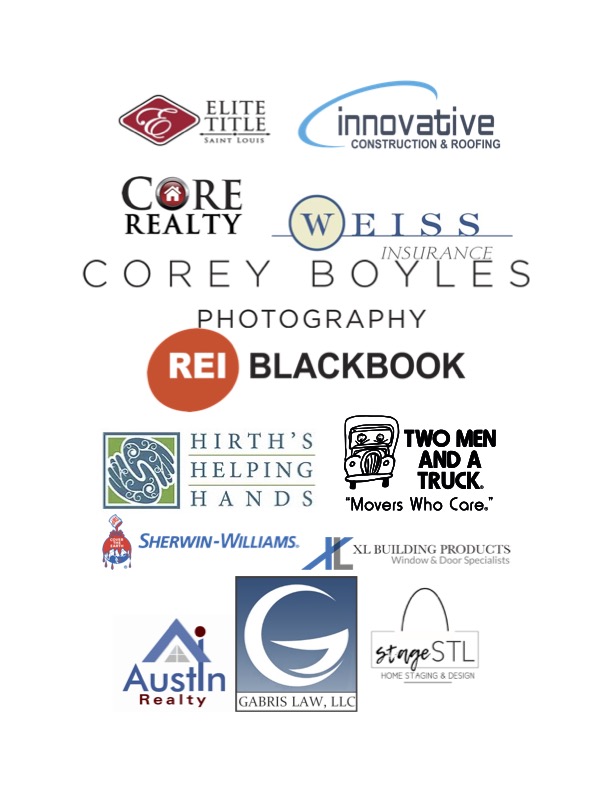 What we're about
Welcome to the Core Properties Meetup Group!
We run a monthly real estate investors event for the purpose of providing the opportunity to learn, grow, network, and to have fun while doing it! We 100% stand by the work hard, play hard mentality.
Our team has over 20 years of experience in the real estate industry, working through many different situations and challenges with all types of properties including; single family, multi family, apartments and commercial buildings, as well as distressed debt purchases. It doesn't matter how much experience you have, or even if you have none, we welcome you, your friends, and family to our community.
Our meetings are casual and interactive, where you can openly ask questions, share challenges and experiences, meet others with the same interests and walk away with ideas and connections to help your business. We also work to host guest speakers who have vast experiences in REI so we can give you the most exposure possible.
Any thoughts, input or suggestions are welcomed and greatly appreciated. We also encourage you to continue group discussion and relationship building by posting on our discussion page.
We can't wait to see you at the meetups!
The Core Team
CORE PROPERTIES
3201 S. Brentwood Blvd
Webster Groves, MO 63119
314-310-1680
OFFICE HOURS
Monday - Friday: 9:00am - 8:00pm
Saturday: 9:00am - 8:00pm
Sunday: 9:00am - 8:00pm
You can call ANYTIME.